Mobile Education Store is excited to announce its participation in the AppyMall AppyBack2School promotion.  This is a huge promotion with over 100 developers participating.  Each day in the month of August, a particular app category will be highlighted.  Some of the categories are: Language Arts, Math, Social Sciences, Social Studies, Social Skills, AAC, etc.  A very broad spectrum of apps will be covered.
On each day, there will be discounts, giveaways, new product announcements, reviews and other information.  Not only will it be a great way to find out about the best apps, but you'll also be able to find great deals!  Mobile Education Store will be participating in the days dedicated to SLP's (August 1-7) and the days dedicated to Language Arts (August 17-19).  On each day, one of my iPad apps will be on sale.   You'll have to come visit each day to find out which one!  I will also be giving away promo codes on each of the days I'm participating, including my newest app TenseBuilder!  It will be a lot of fun!
Come join us and help bring in the new school year!!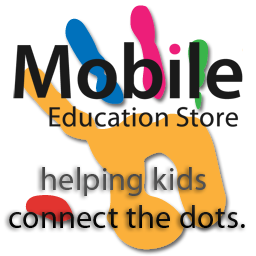 .